Cadbury's famous Cherry Ripe bar celebrates its 90-year anniversary in 2014, and to celebrate Cadbury are putting out two limited editions of the coconut cherry bar.
There will be a new 'Cherry Ripe Ganache' in the medium bar range:
The bar is described as a Cherry Ripe bar 'enhanced by a layer of dark chocolate ganache'. Yum! It may come in a
pink wrapper
or a red wrapper as pictured above. Which do you like more?
And Twitter user @nevereverKatie
has identified the second release
; a large block of Old Gold dark chocolate with pieces of Cherry Ripe filling scattered throughout.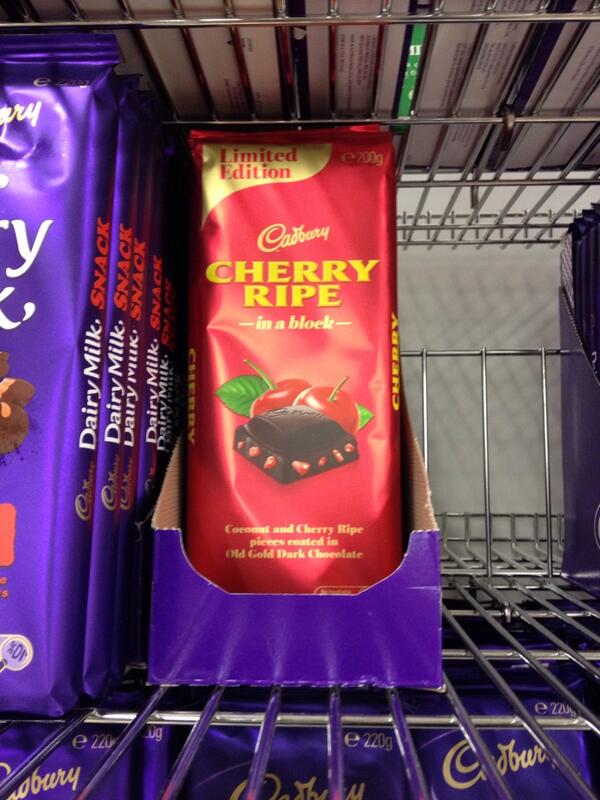 Will you be trying these when they land in your area? Isn't it amazing - what a milestone for one of Australia's favourites!